Milan has always been renowned as the capital of Italian style and shopping worldwide; luxury hotels, fine dining and exclusive venues and this year has seen the city elevated to worldwide importance through EXPO 2015.
The city is offering ibtm world Hosted Buyers the opportunity to attend a post-event tour to explore just what the fuss is all about! Here, we have a look at what it can offer the meetings and events industry…
Over the last few years the city, and its surrounding area, has experienced a real boom, with the openings of several hotels from prestigious brands, including the recently reopened Excelsior Hotel Gallia, of the Starwood Luxury Collection and the brand new ME Milan Il Duca, a design hotel of the Spanish Meliá Group.
Milan has been reconfirmed as a key Italian destination for events, thanks to its high concentration of upscale hotels and their locations, and the excellent accessibility to the city and surroundings. Three of the four largest Italian airports, in terms of passenger traffic, are located in Lombardy, and they mainly serve Milan area, being at most 50 minutes by car from the city centre.
Orio al Serio, Bergamo airport welcomes a huge amount of low cost flights to and from the region and Malpensa and Linate, are instrumental for meetings and events in the city. For travel by train, Milan is well connected with the main Italian cities, with fast trains to Venice (two hours and a half), Florence (one hour and forty minutes) and Rome (three hours).
Not only that, you can sail around Milan using The Navigli, a system of navigable and interconnected canals around the city including the most folkloristic and authentic side, where bistrot, open-air markets and vintage shops are in abundance. If you want to have the real Milanese aperitivo, this is the place!
Since May this year, Milan has also become the new capital of food, thanks to EXPO 2015. A new innovative district has been created in Rho, close to the Milan fairground, to host the incredible heritage of the world's best cooking traditions until October. Expo has given new life to the city and its territory, fostering an urban requalification of areas such as the Darsena, the ancient port of Milan.
And what about the city's culture?
From art including the Last Supper by Leonardo and the Brera Art Gallery, to the Sforzesco Castle, the National Museum of Science and Technology, to Milan's famous cathedral (Duomo)…you are spoilt for choice.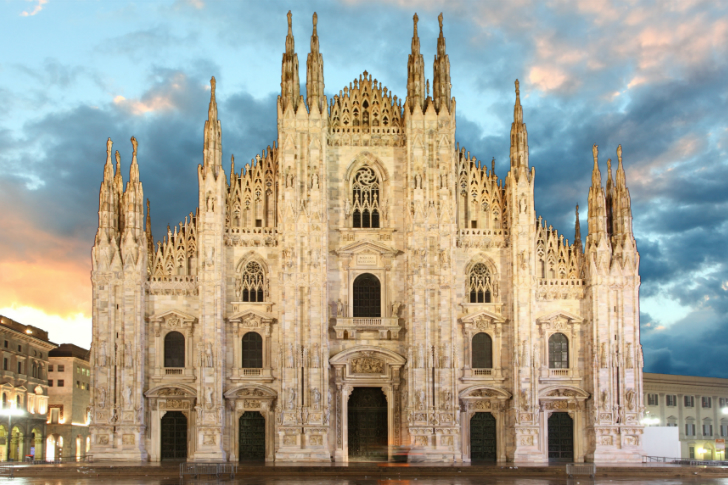 Milan is truly known as Italy's fashion capital and this shines through the city's culture and atmosphere… why not enjoy a personal shopper to take you around the array of boutiques? Now that's an event!