New home of ibtm america, Nashville, is certainly, perhaps now more than ever, on the meetings industry radar. Named "Where to Go in 2015" by AFAR and Budget Travel and listed as one of the "15 Hottest American Cities for 2015" by MSN, Nashville offers everything from an electrifying multi-genre music scene, award-winning cuisine, world-class art, a myriad of attractions, unique shopping, college and professional sports, and more.
Of course, music remains Nashville's calling card to the world and is the very heart of the city. Long recognized as the world's capital of country music, Music City also boasts sounds of pop, rock, gospel, Americana, bluegrass, jazz, classical, contemporary Christian, blues, and soul. With more than 120 live music venues across the city, there is something for everyone. You'll catch guitar pickers and songwriters all over town, in places like bluegrass venue Station Inn, the rock venue Exit/In, the honky tonks on Broadway, the song-centered Bluebird Cafe, or the legendary Ryman Auditorium.
There are hosts of attractions that have made Music City famous including the ultimate country music venue the Grand Ole Opry, the historic Ryman Auditorium, and the world renowned Country Music Hall of Fame® and Museum. New to Nashville, the Johnny Cash Museum houses the most comprehensive collection of Johnny Cash artifacts in the world at the Johnny Cash Museum downtown, while the Musicians Hall of Fame and Museum honors musicians from stars to studio players that represent all genres of music.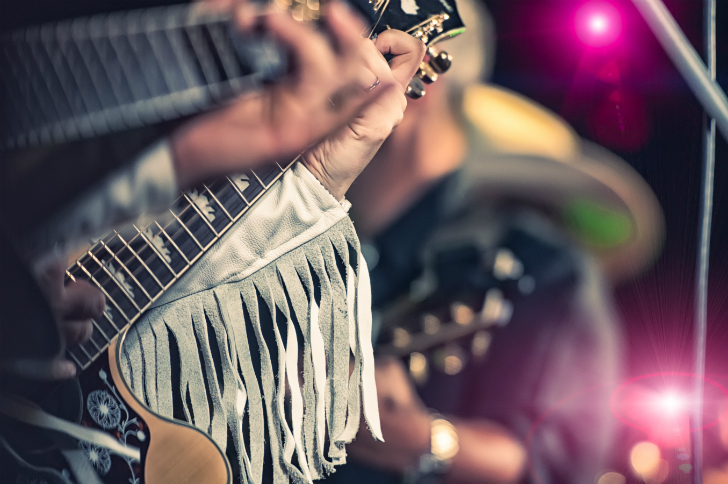 History buffs will enjoy the city's pristine collection of antebellum estate mansions, such as Belmont Mansion, Belle Meade Plantation, and The Hermitage, presidential home of Andrew Jackson. Dubbed the Athens of the South for its elegance, style and many academic institutions, Nashville claims the world's only full-sized reproduction of the Greek Parthenon in Centennial Park. The Parthenon houses Athena, the tallest indoor structure in the Western world, as well as a rotating gallery featuring the museum's collection of American art.
Nashville's visual and fine arts scene is also making waves. The Frist Center for the Visual Arts is housed in an exquisitely converted Art Deco post office, which hosts roving exhibitions changing every couple of months. Cheekwood Botanical Garden and Museum of Art houses an extensive art gallery, while the city offers art crawls, studios and art galleries all around town. Falling on the first Saturday of every month, the First Saturday Art Crawl is when art galleries throughout downtown host receptions and art openings.
While Nashville will always be Music City, it's clear that the creative energy and talent in the city extends far beyond music and into a burgeoning culinary scene that is worth a visit all on its own. Food & Wine highlighted the "booming Music City food scene," Food Arts Magazine noted the "emerging culinary scene putting Nashville on the gastronomic radar," and The Daily Meal named Nashville one of 2014's "Top Ten Hottest Travel Destinations for Food."
Two popular Nashville traditions are Meat & Three restaurants and hot chicken. Meat & Three restaurants are a Southern staple in which you pick one meat and three vegetable side dishes. Some of the more famous meat & threes are Puckett's, Arnold's and Swett's. Nashville's most notable contribution to Southern culinary culture, hot chicken "shacks" let you choose the level of spiciness of your chicken. Hattie B's, Prince's, Boltons, and 400º are some of Nashville's favorite hot chicken hot spots.
Recently, Nashville's barbecue scene has also become nationally recognized. Travel + Leisure named Nashville No. 1 for "America's Best Cities for Barbecue" and Huffington Post, Yahoo! Travel, and U.S. News Travel named Nashville "Top 10 Best BBQ Cities in America". Whatever part of town you find yourself in, you will find a BBQ joint such as Peg Leg Porker, Martin's Bar-B-Que Joint, Edley's Bar-B-Que, Jack's Bar-B-Que, Bar-B-Cutie, Puckett's, Rippy's, and The Vinegarroon.
To really get a feel of the 'local' side of Nashville, make sure you explore its neighborhoods as they are teeming with new restaurants, coffee shops, independent boutiques, craft cocktail joints, and live music venues. The Gulch, 12South, East Nashville, Marathon Village, Hillsboro Village, and Germantown are popular neighborhoods that have their own personality that suits its surrounding and welcomes all walks of life.
Located in Nashville's SoBro (South of Broadway) district, the much anticipated Music City Center had its grand-opening in 2013 on a 16-acre site in the heart of downtown Nashville. Born out of success and branded to music, the center was built to offer a bigger stage for larger conventions and meetings. The 1.2 million-square-foot building features a 350,000-square-foot exhibit hall and a 57,000-square-foot grand ballroom.
The Music City Center was designed to be Nashville's front porch for visitors. Offering stunning views of the Nashville skyline, it is located just steps from the Ryman Auditorium, the Country Music Hall of Fame® and Museum, and the Broadway honky tonks – the musical venues that have launched thousands of careers and help generate the city's nickname.
Next door to the Music City Center is the Country Music Hall of Fame® and Museum that recently unveiled a $100-million expansion in 2014, doubling its size to 350,000 square feet of dynamic state-of-the-art galleries, archival storage, educational classrooms, retail stores, and special event space. The expansion connects to the Omni Nashville Hotel on three levels, although the expansion itself is six floors. The ambitious expansion includes the 800-seat CMA Theater, the Taylor Swift Education Center, and an interactive, hands-on immersion into contemporary country music with the ACM Gallery and the Fred and Dinah Gretsch Family Gallery.
For alternative attractions, you could visit the wide array of exotic animals at the Nashville Zoo, view the unique European car collection at the Lane Motor Museum, explore the Adventure Science Center's Sudekum Planetarium and Space Chase, or get some fresh air at Bicentennial Mall State Park. Also, be sure to catch a Nashville Predators professional ice hockey game that takes place inside of Bridgestone Arena in downtown Nashville.
With its charming mix of musical, historical and cultural flavours, Nashville is truly a city for all seasons and events. For more information, visit www.visitmusiccity.com