Technology is changing at overdrive speed.  Today's hot technologies are tomorrow's every day tool…which means in order to be successful tomorrow, you need to know what's coming onto our tech landscape today. 
Augmented Reality – Imagine your organization's printed logo or programme is an interactive experience for your attendees.  Instead of just seeing an image, they can view a video or engage in various other ways with your organisation.  Welcome to the world of Augmented Reality, where you look through a device, such as a smart phone or wearable, to see something not visible to the naked eye.  AR may have been showcased too quickly by Google Glasses (though it was way cool); it is a maturing technology that some people have referred to as QR codes on steroids.  Learn more about them through apps such as Layar and Aurasma.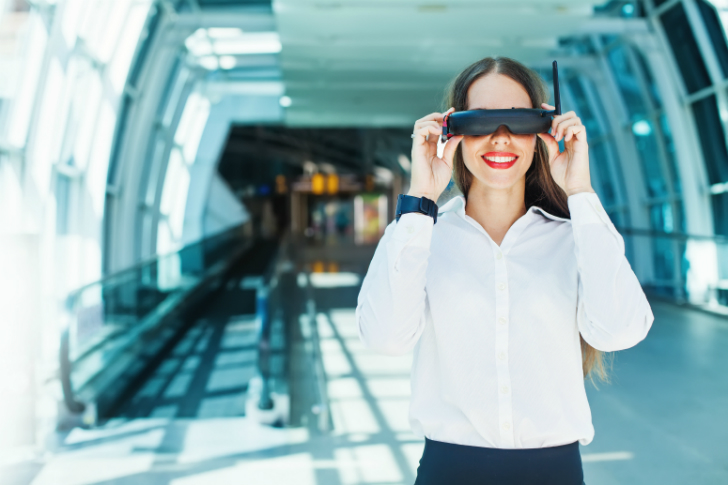 Beacons – If you've been in an Apple store recently, you may have experienced this interactive connection.  A small device connects with your phone to deliver location specific, real time customised information to their shoppers (or in the case of your events, to your attendees and customers).  Powered by batteries and Bluetooth technology, these devices are set to create an even more customized experience for travellers and meeting attendees everywhere.
Drones – While they require Federal Aviation Administration approval for use, these flying devices may ultimately change how events are photographed.  Drones are unmanned aircraft, controlled either robotically or via remote control.   Can you imagine your outdoor event being photographed from above by these flying devices with cameras?  How about your packages from Amazon or other companies being delivered that way?   You may not wait much longer for that to be a reality, as both Amazon and Google are testing out drone delivery.
Wearables – Today's Fitbit craze (and other health-based wearable technologies) is only the beginning of the wearable revolution.  From health and medicine to gaming, from travel to in-store experiences, wearable devices, such as Apple Watch, Pebble and others, may relegate your phone to a permanent place in your pocket, as it may get redefined as your personal server, rather than the device you look at every five seconds.
Virtual Reality – The sibling (and potentially game-changing) to Augmented Reality, this tech is differentiated from AR by the immersion of the experience.  The user wears glasses that only shows them what is within the device, rather than experiencing the community around them.  Facebook owned Oculus Rift, which is scheduled for consumer availability in early 2016, is the leader in developing these interactive experiences.   How might they apply to meetings and events?  How about a VR hotel site visit, seeing the space as you would need to utilize it while sitting at your desk.  It's not as farfetched as it might seem.