Speakers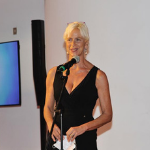 Maria Elena Rossi manages the Marketing and Promotion Department of the National Tourism Agency of Italy.
Her main role is to develop, implement and monitor marketing plans for the tourism promotion of Italy at national and international level.
Since 2010, she has also been a lecturer at the University of Turin and University of Eastern Piedmont.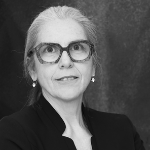 Maria Criscuolo founded Triumph Group International in 1986, defined as a small multinational company with various "souls" inside, starting from the one of the medical congresses, private, leisure as well as the more governmental one.
She received the "Golden Apple" award in 2004 for the entrepreneur's section at the XVI Edition of the Marisa Belisario Award. In 2006 she was awarded the title of High Official of the Order of Merit of the Republic of Italy and in 2018 she received the China Award for the
category "Creatori di Valore" ("Value creators"). Last but not least, in 2020 she received the Best Event Ambassador Award at BEA Italia.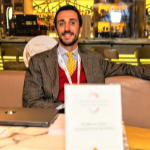 Former professional basketball player, grown up between two international PCO (ega worldwide congresses and events and OIC Congress) and hotels (NH Hotels Deputy Manager @NH Hotels Roma Centro and NH National Sales Manager), Riccardo joined CBReL two years ago as Marketing and Sales Manager.
Music is his great passion since ever: you could find him DJing at events like IMEX or IBTM, or upon his condo terrace.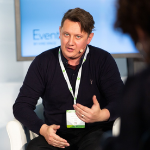 Martin Fullard is the editor of Conference News and editorial director at Mash Media. Martin is a leading figure in advocating for the UK's events industry, having appeared on the BBC, LBC, CNN and in other national titles.
He believes that the business events industry is more than just a series of individual events and experiences, but that they a vital market component and a prime asset in levelling up the UK regions' economies. As a journalist, Martin has previously covered breaking news, sport, automotive, and travel.
Destinations around the world are once again welcoming international tourist and visitors to their shores and cities. As the global events, meetings, and incentives industry celebrates the first live in-person events, the industry is now well and truly on the road to recovery.
Join our IBTM Connect with ENIT webinar to find out how Italy plans to reopening of its borders and events to visitors.
Listen as moderator Martin Fullard, Editorial Director, Mash Media puts your pressing questions to three leading Italian MICE professionals.
Attend this webinar to gain the confidence you need to host your next event in Italy and learn how to best plan your events in this new era.