"Why I admire 'Down Under', from 'Up Over'"
I'm an Australasian virgin. The nearest I've ever been to that continent is Bangkok, and that's not exactly next door. But there are many reasons for being optimistic about the future of that world-region as a destination for conferences and other business events. Ahead of AIME next week, I wanted to share with you my top three:
Physical infrastructure for the meetings industry.
Melbourne's reputation as Australasia's Leading Meetings and Conference Destination (according to the annual World Travel Awards) is well deserved, not least for their Convention and Exhibition Centre's exemplary design, from the sustainability aspect – which has been widely recognised the world over.
That alone puts it at the top of my list of venues to be visited when I finally make it to Australia. But the rest of the country isn't standing still, and I'm already excited about the opening of the International Convention Centre Sydney (ICC Sydney), which will be inaugurated in December of this year.
I'm fascinated by trends in the design and architecture of convention centres, and one that I've noticed recently is how more venues are being deliberately built to offer panoramic views of the city they're located in, rather than isolating attendees away from the conference destination. The new ICE in Krakow and the extension to the Tampere Hall in Finland are just a couple of examples of this welcome trend in Europe. So, it's great news that the ICC Sydney includes large glass facades and balconies that provide fantastic views over the city's iconic skyline and harbour.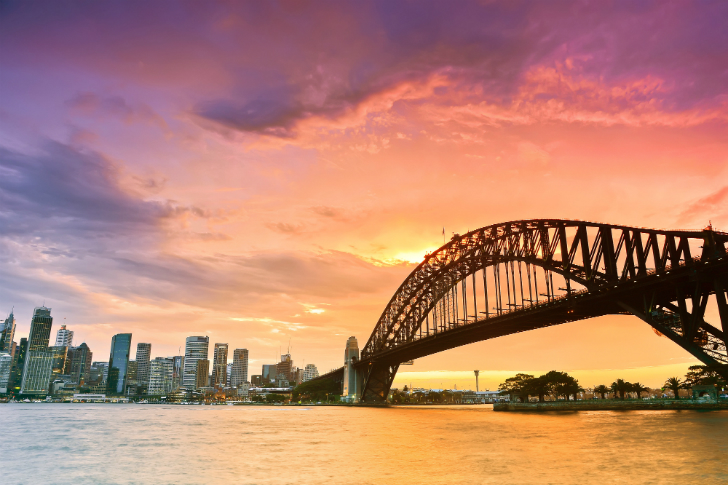 Intellectual infrastructure for the meetings industry
It's all very well having an outstanding physical infrastructure for business events, but that doesn't automatically lead to success in today's highly competitive meetings market. So it's very much in Australia's favour that the country has one of the world's most advanced education and training systems for the business events industry.
In terms of the intellectual capital produced in the form of cutting-edge academic research on meetings industry-related topics, the country is second-to-none, with some of the most impressive textbooks and journal articles being written by academics teaching in Australian universities. It's really hard to single out individual professors, but I do want to mention Judith Mair of the University of Queensland Business School because she's from Scotland like me (!) and she has written widely about sustainability in conference management. Or there's Larry Dwyer of the University of New South Wales, whose ongoing research provides valuable insights into the economic impact of business events. Another star is Charles Arcodia of Griffith University, who's the Executive Editor of the highly influential International Journal of Event Management Research.
Through the excellent teaching and research carried out by these three and many others like them, Australian universities are preparing the next generation of business events professionals and building the knowledge base that our industry depends on.
Human infrastructure for the meetings industry
It has never ceased to amaze me that, for a country with a population that's about the same as Madagascar's, Australia always seems to punch well above its weight when it comes to producing opinion leaders and movers and shakers for the meetings industry.
Over the years, that country has produced more than its fair share of meetings industry heroes whose influence has extended well beyond Australasia. I'm just going to embarrass a couple of them here by mentioning them in person. If there was such a thing as meetings industry royalty, Elizabeth Rich, CEO of the Business Events Council of Australia, would be wearing a crown on her head. You may not know this about her, but it was Elizabeth who originally coined the term 'business events', for which we should all be eternally grateful. If it didn't contain so many syllables, I would certainly have called my company 'Business Events Knowledge'.
Then there's Geoff Donaghy, who as well as being the Director of Convention Centres at AEG Ogden and the CEO of ICC Sydney also manages to find the time to serve as President of the International Association of Congress Centres (AIPC), the organisation he represents on the Joint Meetings Industry Council (JMIC).
With leading lights such as these, Australians are making a priceless contribution in terms of innovation and expertise that benefits the worldwide business events sector.
Rob Davidson is ibtm events' Industry Analyst and Managing Director of MICE Knowledge: Research and Consultancy Services for the Meetings Industry. To find out more, visit  www.miceknowledge.com