Taking into account the new reality that we have been facing, the entertainment and media industries have become increasingly virtual, more personalised and global, thus initiating a technological revolution.
Keeping this trend, the big bet of these industries in the year 2030 will certainly be focused on the development of online events. However, not all of them will be 100% virtual, and some may adopt a new strategy, complementary to the fast-paced speed of the 21st century: omnichannel events.
These so-called omnichannel (or plurichannel) events will then be those capable of combining the best of multiple worlds, resulting in synergies and new experiences arising from the complementarity of these different universes. A simple event will then be present on multiple platforms, simultaneously, and in different formats, integrating different channels and allowing for a greater diffusion and percentage of the target audience. Anyone, anywhere in the world, can participate in any event, without losing the emotion that it encompasses. The result? A world united through strong emotions, in a unique moment without barriers, thanks to a simple click.
New media and new practices will also emerge that will improve the combination of these multi-sensory experiences, making each event increasingly memorable, valuable and accessible, in an era where originality is the key to success.
However, this path to a more global world does not only include technological contributions, interim livestreams and digital platforms, but also the critical role that each company and each community plays in deciding towards a more sustainable and environmentally friendly life. The same applies to the future of events, in which the ecological contribution will be constant and may start from the smallest actions, to the most complex and revolutionary.
In a way, we can distinguish two types of sustainable events that will define 2030:
In a first phase, we will have ecological and sustainable events per se, both in terms of the type of materials selected for their execution, as well as the type of energies used in their conceptualisation and dissemination. These events will opt for the management and use of cleaner energy and, above all, renewable energy, as well as an attempt to reduce their consumption.
In addition to energy, the management of water consumption will also have a lot of weight. With regard to materials, the use of products with low percentages of carbon, the purchase of recycled and recyclable items and the implementation of new methods of final treatment of waste, less polluting and more efficient in the management of natural resources, will also be necessary and mandatory to implement.
The second model of events will be the one that, through its actions, directly stimulates its audience to also carry out more sustainable daily actions with the aim of improving and attenuating the environmental impacts felt at the same time. Faced with this constantly evolving world, the important thing will no longer be just the monetary well-being of each company, but the balance of the entire society in which it operates and for which it operates. It will be necessary to involve employees and consumers and discuss the risks and problems of the planet, making decisions that favour its sustainability and climate.
Fair and human values, such as transparency and humanisation, will also be part of this revolution. By 2030, the millennial generation will be approaching 50 and, together with Generation Z and Alpha, will form the vast majority of the workforce. The essential thing will be to listen and analyse the points of view of these more recent and more aware generations, prioritising their intentions and values.
One thing is certain and will remain: the need to have increasingly original, creative, innovative and sustainable events, capable of revolutionising the world and saving the planet.
---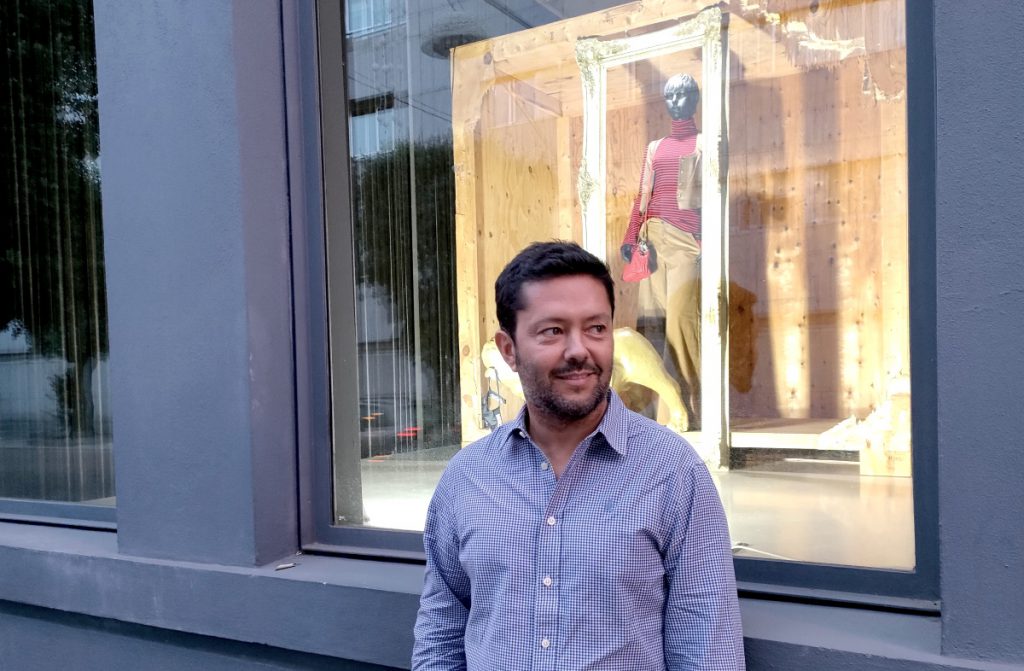 Written by Tiago Barquinha, Event Point's contributor, Country Manager at Contagious Portugal & CEO and CCO of Mojobrands
You can read this and other articles at Event Point International 16. The magazine will be available during IBTM World, in Barcelona.
If you would like to receive your digital copy, send us an email: info@eventpointinternational.com