How would you like to win a cow? Don't worry; you don't have to look after her. You just get to own her for a year and enjoy her cheese. Plus you get to visit her – a real cow living in Switzerland – and the meeting facilities in the region where she lives…
This is the quirky prize awaiting winners of one of the industry's most original events: the annual Meeting Trophy by the Switzerland Convention & Incentive Bureau (SCIB). This legendary gathering brings together meeting planners from Switzerland's key MICE markets and shows them the country and its facilities in a very enjoyable way. This is something the SCIB team will be talking about at ibtm world in November and here's what happened at The 2015 Meeting Trophy experience…
Over the course of an action-packed long weekend, teams get a concentrated experience of Switzerland as a MICE destination. They do everything from incentive-style activities to visits to large conference venues, along the way discovering the endless possibilities that Switzerland offers year-round.
The 2015 Meeting Trophy, held in July, took place in Lucerne and its lake ("pocket-sized Switzerland"); Interlaken, gateway to the Bernese Oberland and the iconic peaks of the Eiger, Mönch and Jungfrau; and the charmingly relaxed Swiss capital, Bern, whose medieval core is a UNESCO World Heritage Site.
It's the competitive element that makes the Meeting Trophy special (and we all know how competitive meeting planners are). Eight teams, each featuring planners from one of Switzerland's main MICE markets, follow a set route with checkpoints.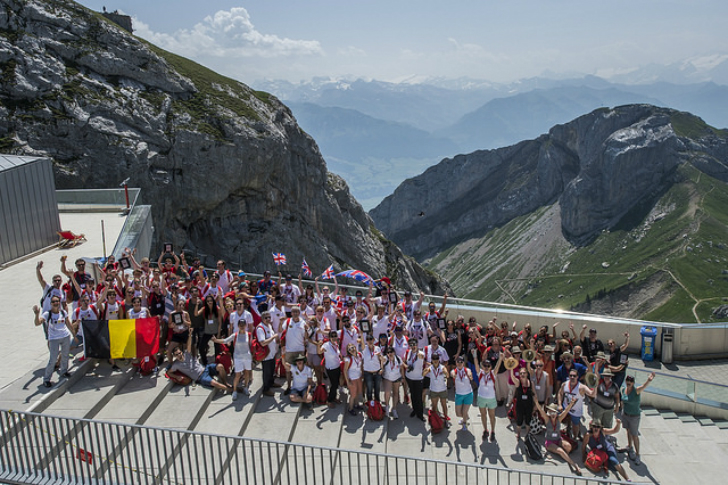 Planners witness Switzerland's outstanding environmental track record, discover the country's variety of scenery, cultures and cuisines, and experience the efficiency, reliability and professionalism of local partners. Each year's Meeting Trophy focuses on a couple of destinations, but partners from other regions also join in so that participants make a lot of new contacts.
The annual rally has become one of the hottest tickets in the industry, with social media giving the #MeetingTrophy an ever higher profile. SCIB is currently preparing the 2016 edition… so watch this space – the benchmark has certainly been set high.
To find out more, visit SCIB at ibtm world.