#RiminiHappyAllYearRound
Come and experience all the emotions of this unmistakable place caressed by the wind, kissed by the sun and where the scent of the sea lingers in the air.
Where beauty and excellence merge and generate extraordinary emotions between the waters of the Adriatic and the fortresses of the Apennines. Every day of the year we welcome you with a smile, happy to share our land, rich in history, traditions, enterprise, culture, and fun. Where happiness is at home.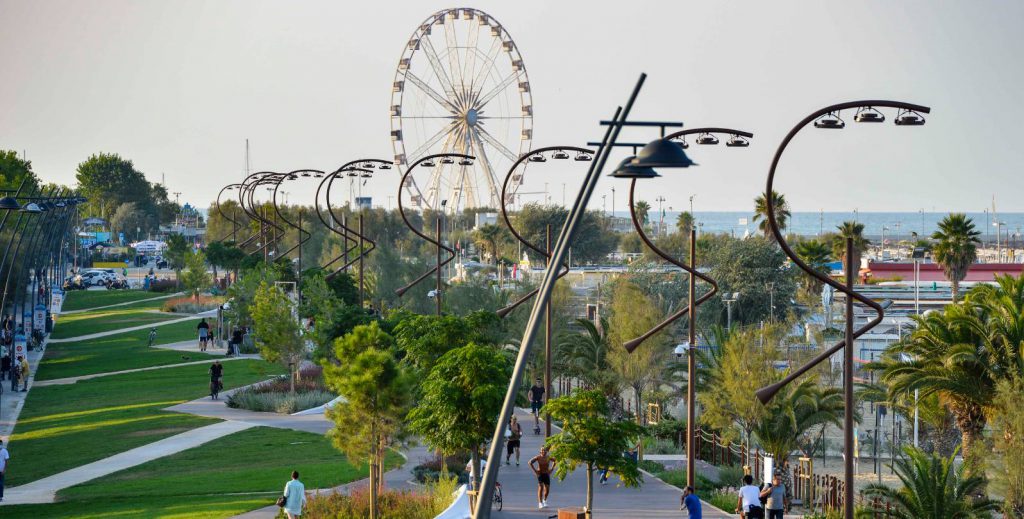 Federico Fellini
Rimini, beyond summer … where the stories identifying with Federico Fellini come back to life: in the alleys, on the pier, at the Grand Hotel. When you find yourself in the city of the 'Dolce Vita', live it through Fellini's experiences.

Federico Fellini, the maestro who made the Italian lifestyle and his beloved Rimini famous all over the world! 2020 was the centenary of his birth and Rimini dedicated extraordinary exhibitions and events to him that culminated this year with the opening of the Fellini International Museum.
The Malatesta Temple
It is thanks to Sigismondo Pandolfo Malatesta that Rimini has an invaluable Renaissance heritage. He was responsible for the construction of the Malatesta Temple designed by Leon Battista Alberti and which preserves a masterpiece by Piero della Francesca and a splendid crucifix by Giotto.
Castel Sismondo nearby was designed by Sigismondo himself with the help of Filippo Brunelleschi.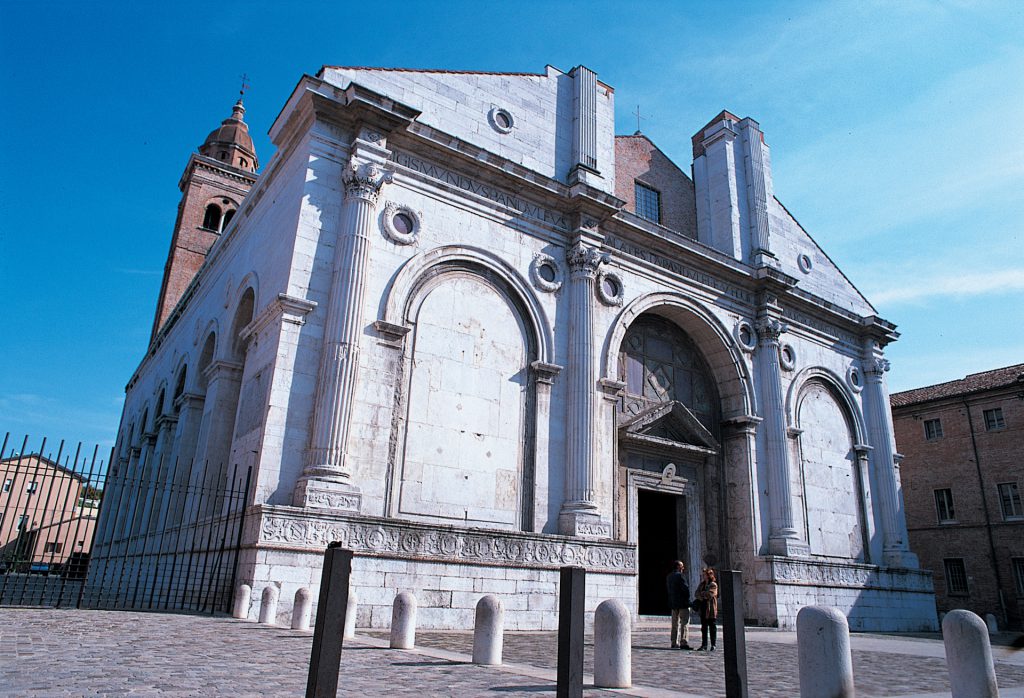 Castel Sismondo
The fortress-residence of Sigismondo Pandolfo Malatesta, lord of Rimini from 1432 to 1468, was devised as a combined palace and fortress, as a fitting place to hold court and as a sign of power and supremacy over the city. The Castel Sismondo complex, also known as 'Rocca Malatestiana' has recently undergone major renovations, recovering the ancient moat and the surrounding walls.
Piazza Malatesta, to the front of the fortress, has been redeveloped, enhancing its monumental artistic and today it is also home to one of the spaces of the Fellini International Museum.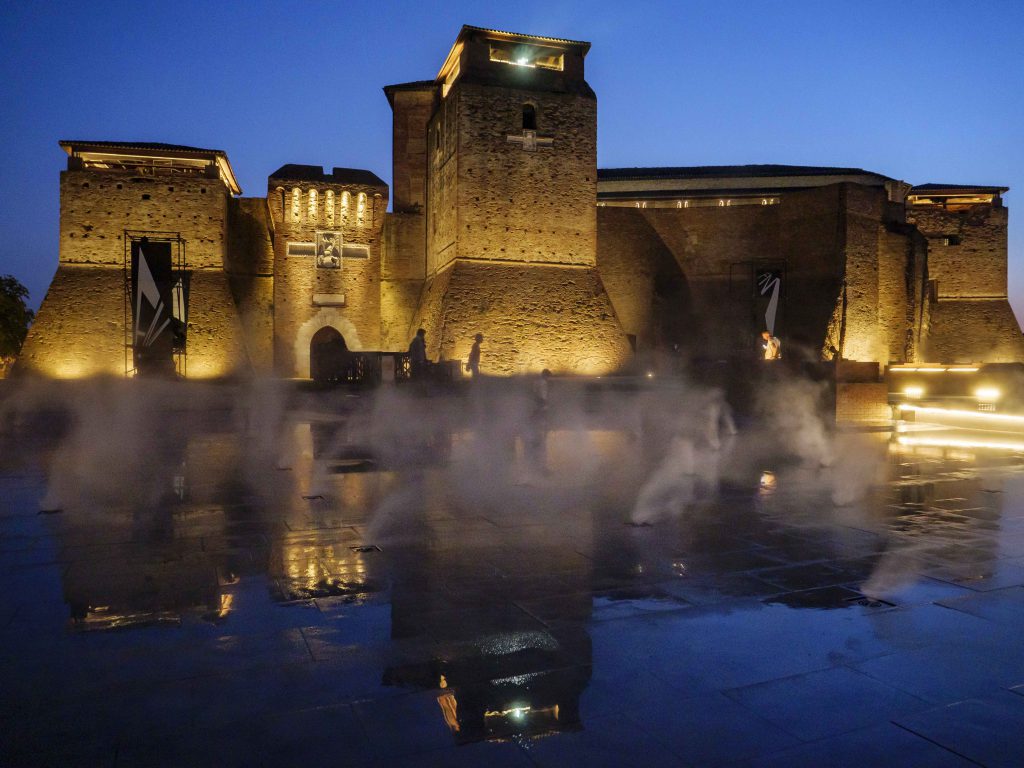 Teatro Galli
Teatro Galli is the perfect place for social functions, gatherings and events in the city.
Inaugurated by Giuseppe Verdi in 1857 it was reopened in 2018 after a 75-year hiatus and meticulous renovation. Today it hosts prose and music recitals, operas, prestigious events, celebrations, and awards ceremonies.
The Grand Hotel
Symbol of the Dolce Vita and the quintessential location of Fellini's imagination, the five-star Grand Hotel Rimini has always been both an elegant place to escape to and a myth.
The elegant Liberty façade facing the sea testifies to its long history. In its splendid halls and rooms furnished with authentic Venetian and French pieces from the 18th century, with the large Murano chandeliers, luxurious furnishings and precious marble, the atmosphere is still magical, full of history and distinct uniqueness.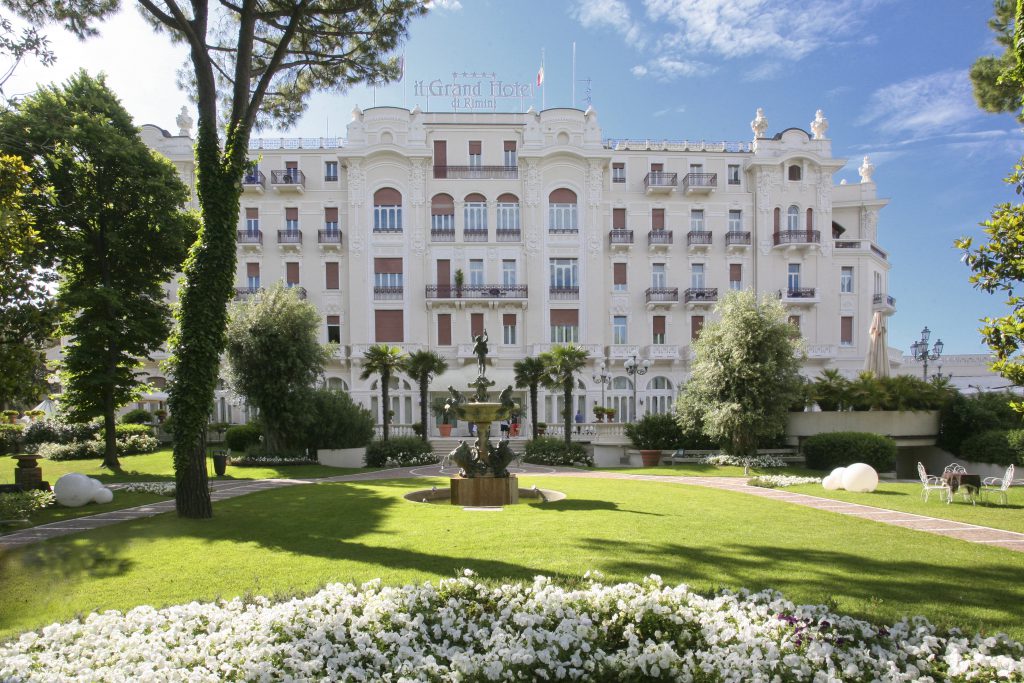 PART Museum
The PART Museum (Palazzi d'Arte Rimini) is the city's new museum that unites the restored Palaces of the Arengo and the Podestà in a single project and is the result of the collaboration between the Municipality of Rimini and the San Patrignano Foundation. A new take on a museum: a rare fresco, a masterpiece of Italian medieval art, an exceptional collection of art portraying exciting contemporary creativity.
Rimini: Events 365 days a year
Rimini has so much to offer visitors in every season. It's the ideal place for a holiday, to have fun, to broaden your cultural horizons, not to mention the amazing food and quality of life. It's also a leading trade fair and congress location. Modern and versatile venues for events of all shapes and sizes.
Palacongressi di Rimini is strongly connected to its local surroundings. It stands out for its elegance and architecture, as well as the use of materials and colours that evoke the sea, sand and sun. Its fully-equipped rooms all bear names of local places and monuments, providing visitors with cultural cues to discover more about Rimini's unexpected side.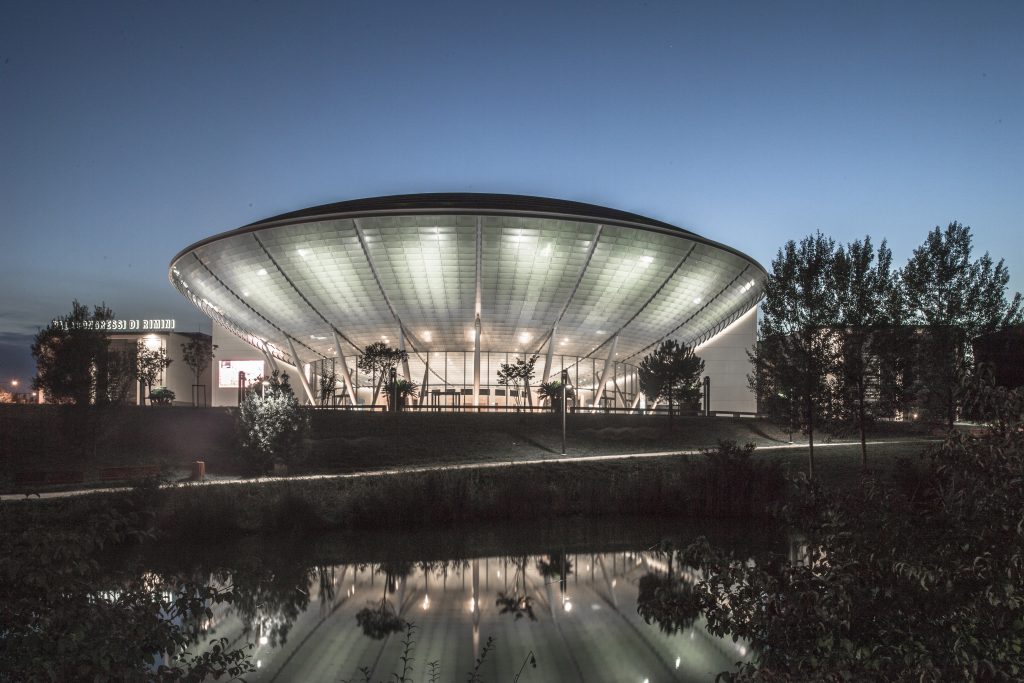 Rimini Expo Centre is one of the largest in Italy. It hosts international events annually, attracting vast numbers of participants and visitors. Highly functional, efficient, technological, and respectful of the environment combined with its Renaissance-inspired aesthetics are just some of the winning strengths for buyers and exhibitors the world over.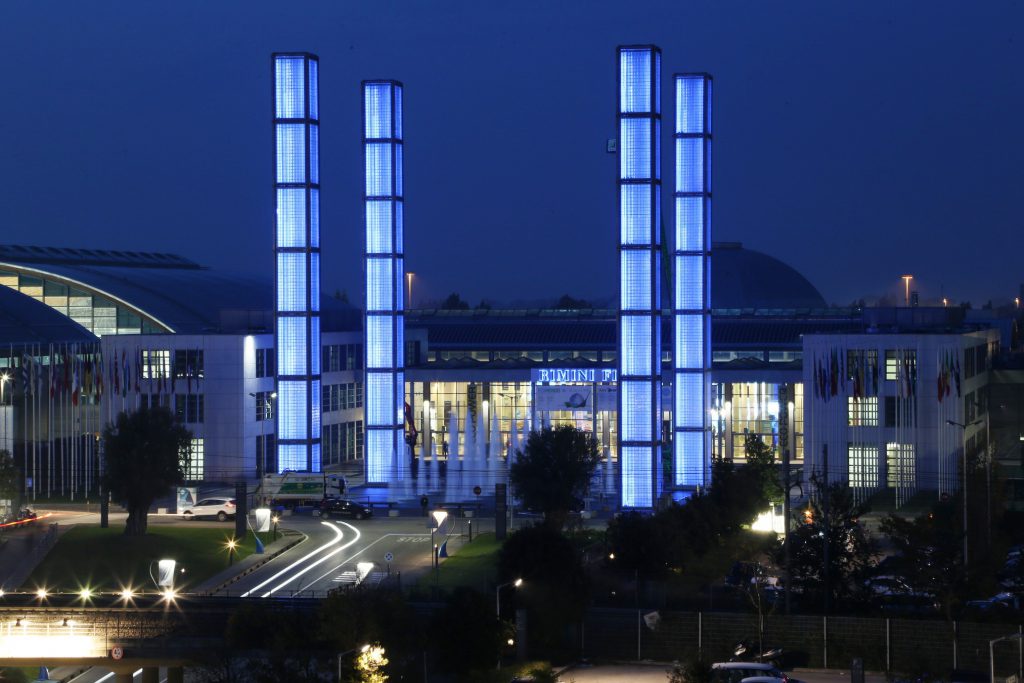 Riviera di Rimini in numbers
2023 hotels
71000 rooms
1000 events a year
40 km of beaches with facilities
1 International Airport
20 historical villa, residences and theatres
16 fortresses, towers and castles
11 city parks
120 km cycle paths
30 nightclubs
1203 restaurants
2 marinas
11 water and theme parks
2 thermal centres
47 museums and galleries
How to get to Rimini
Strategically located in the centre of Italy and serviced by a dense network offering various connections, Rimini is easily reached both from within Italy and from abroad.
BY AIR
– Bologna G. Marconi International Airport
– Malpensa and Milan Linate International Airports
– Rome Fiumicino International Airport
– Rimini F. Fellini International Airport
BY TRAIN
Milano-Ancona high speed train
BY CAR
A14 Motorway from Milan and Bologna (north) and Taranto (south).
---
"Rimini is more than a city, it is a symbol of Italian loisir.
Hometown to the most iconic Italian riviera, Rimini is a tourist city par excellence. Hotels and accommodation facilities found their natural habitat here.
With an iconic old town and an extensive waterfront, the city hosts one of the most important clubs in the country, and it has historically been one of northern Europe's favourite destinations, also thanks to its long sandy beaches, extensive accommodation facilities, excellent food and wine and iconic beach clubs.
The city also hosts one of the largest and most important exhibitions in Italy, as well as important fairs in several sectors, from beauty to fitness, which makes Rimini also equipped for collateral events.
Its business offer is vast and rich, and the services, provided with the typical Italian warm and human touch, are excellent and internationally driven. Right on the Adriatic sea, easily reachable from Bologna, Milan and Rome by train, Rimini is a paradigmatic example of Italian bleisure."
Maria Elena Rossi, Global Marketing and Promotion Director, ENIT
---
This post has been powered by Event & Conference Division Italian Exhibition Group spa and VisitRimini.
---
You may also be interested in…