For our update this month, we'll be looking at two very important national days that take place during April and have a strong significance for the meetings and events industry. First up was Global Meetings Industry Day, which took place on 8 April, and covered the theme of 'Meet Safe' and, later on in April, we will celebrate Earth Day and explore our renewed commitment to sustainability.
Global Meetings Industry Day

In contrast to last year's Global Meetings Industry Day which focused on the unfolding global pandemic, this year's event had a distinctly more optimistic feel to it.
From live and virtual events, a Clubhouse meet-up, a Twitter chat, and a Facebook video podcast, this year's Global Meetings Industry Day, which took place on 8 April, was all about looking to the future, celebrating, educating and re-building post-pandemic.
This was reflected in this year's theme – MeetSafe.
In line with the topics of discussion being brought to the table during Global Meetings Industry Day, we spoke to Dale Parmenter, Group CEO of DRPG, to hear his thoughts on the recovery of the industry and the different factors that will need to come together to make sure we can meet safe in the future.
The day also provided the platform for the launch of meetsafe.travel – a platform created in partnership with Simpleview to showcase the many safe meetings and events taking place across the U.S.
Example: Motor City Live
Motor City Live: The Classic Hits of Motown took place on the 12th of February this year at Hard Rock Atlantic City's Sound Waves venue space.
In order to safely conduct live entertainment, tickets for the shows were sold as individual tables of two and four seats to ensure physical distancing. The series of shows are also held under strict "Safe + Sound" guidelines with attendees seated at appropriately distanced individual tables. Additional safety precautions include temperature checks, one-way directed traffic patterns, decreased venue capacity of 150 people, mandated facial coverings, and more.
Example: PMCA Convening Leaders
PCMA Convening Leaders, was attended in-person by 50 people in January in Palm Beach County Convention Center, West Palm Beach.
"This event showcased how we are able to 'flip the script' on how people are thinking about meeting face-to-face," said Kelly Cavers, Senior Vice President, Group Sales and Destination Services.
"We can host safe events without them feeling sterile or boring, or like you've spent the whole day watching a screen. With our talented community partners, we showed how we can still wow attendees with custom, local in-person experiences, all within safety guidelines."
Detailed communications were sent ahead of the event, explaining the safety precautions implemented onsite, to ensure the comfort and confidence of all attendees. DTPB partnered with SafeExpo on pre-entry health screenings, providing a digital questionnaire, verified by the company, as well as touchless temperature checks upon arrival. In lieu of paper wristbands, attendees received red Kabbalah bracelets to wear, as a symbol to keep a 6-foot distance between others, but also as a nod to positive energy and wellbeing.
Earth Day

Earth Day this year takes place from April 20 – 22, with a packed programme of online events designed to 'diversify, educate and activate the environmental movement worldwide'.
Beginning in 1970 in the wake of the publication of Rachel Carson's bestselling book Silent Spring and increased public awareness of environmental issues, Earth Day has always reflected the mood of the times, and this year is no different. There will be three days of summits, panels, speeches, discussions, workshops and special performances on topics such as climate and environmental justice, pollution, poverty, police brutality, the pandemic, climate and environmental literacy, climate restoration technologies, reforestation efforts and more.
The pandemic is arguably another watershed moment, and one which has prompted many of us to look at how we build our industry back, and to make sure that sustainability is a central part of the conversation.
The United Nations Goals
A sustainable events industry by 2050 is the goal set out by the United Nations Framework Convention on Climate Change (UNFCCC) and Positive Impact Events. At a recent All Party Parliamentary Group for Events round table in the UK, Chair of the APPG for Events MP Theresa Villiers said: "The events sector can play its part in tackling the environmental challenges we face as a society." She added that although the current priority was to get the events sector back on its feet, this was an opportunity for the industry to lead the way towards a more sustainable future.
Already 454 cities, 23 regions, 1,397 businesses, 74 investors and 569 universities have signed up to the UNFCCC target of net-zero by 2050. The organisers hope that many more will sign up ahead of the UK's hosting of COP26, the 26th UN Climate Change Conference in Glasgow in November this year.
The IBTM Events Portfolio, as part of Reed Exhibitions and the wider RELX Group, is committed to supporting the fight against climate change. RELX are a signatory of the United Nations Global Compact (UNGC) and are dedicated to advancing the UN's Sustainable Development Goals (SDGs), which aim to end poverty, protect the planet and ensure prosperity for all people by 2030.
Here at IBTM, we will be celebrating Earth Day by talking to Roxy Nucu and Chantal Kerr-Sheppard, founders of the Circular Event Experience, on their thoughts about how our industry can open itself up to sustainable actions following the pandemic and the easy to adopt actions we can consider in the future.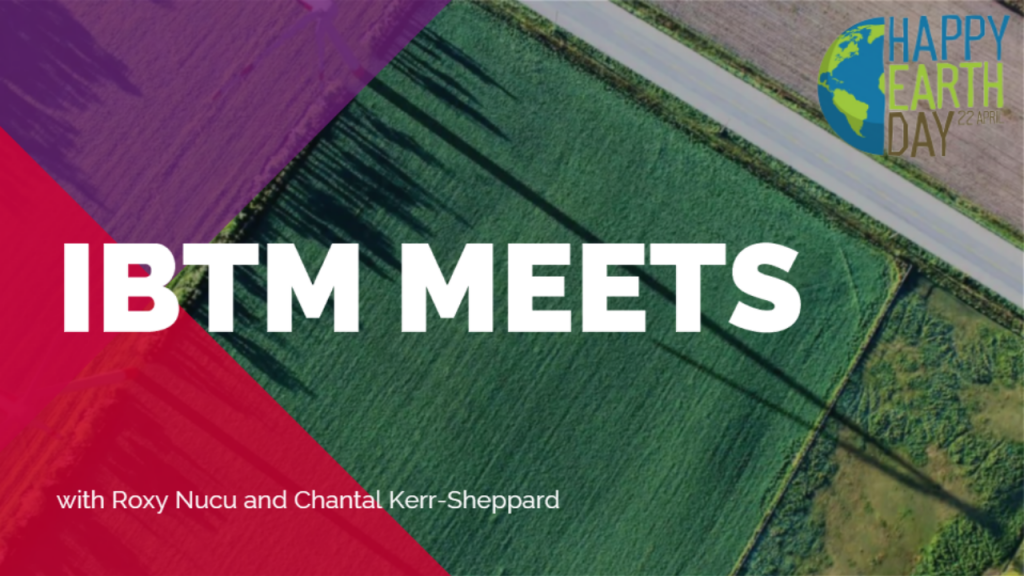 ---
You may also be interested in…